WeWork, a darling of the disruptive tech industry, officially filed for Chapter 11 bankruptcy following years of financial distress. The company's grim fate isn't just a cautionary tale for startup founders or venture capitalists. In his latest article for Forbes, Dev Patnaik unpacks WeWork's mistakes to provide lessons that every leader should heed when launching new ventures in their organizations.
Lessons from a fallen unicorn
It was the dazzling unicorn of the last decade's venture capital boom, capturing the zeitgeist of a new way of working and riding it to a $47 billion valuation. But WeWork never came close to actually working.
Now, the flexible workspace provider has filed for bankruptcy, sealing its journey from tech darling to poster child for overhyped startups.
The company's fate isn't just a cautionary tale for startup founders and VCs—it contains valuable lessons for business leaders at established companies too. Similar strategic miscalculations in launching new ventures are repeated every day by big companies, costing them billions of dollars in squandered opportunities every year.
Of course, it's easy to dismiss WeWork as a particularly spectacular example of a VC-driven burnout. Adam Neumann, its charismatic, (and erratic) founder, didn't help. While under his leadership, WeWork poured millions into expensive distractions such as an artificial wave company and a $63 million private jet. His wife and co-founder reportedly demanded the firing of WeWork employees for emanating "bad vibes."
But even a $5 billion cash injection from its main financial backer, SoftBank, and the installation of professional management couldn't turn WeWork into a viable business. Its problems ran far deeper than an individual leader.
It's never a good idea to take joy in others' misery. But it's a great idea to learn from their lessons. When you boil it down, there are three questions that every new business needs to answer. WeWork got one of them right but fumbled the other two badly. These questions are important for startups, but they're critical for anyone trying to launch a new business within a large enterprise.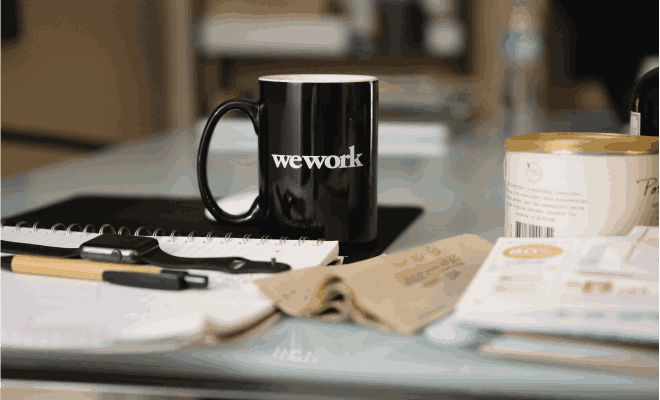 Oops! We could not locate your form.
1. Is there a clear need?
Despite their subsequent missteps, WeWork nailed this question. In 2010, when the company launched, office work was becoming more flexible and remote, creating a classic market-disrupting opportunity. Ironically, as WeWork implodes today, that need has only grown larger and clearer as hybrid work becomes the new normal in the wake of the pandemic. Startups have revenue pressures that force them to identify a clear customer need. Established companies can go a lot longer while avoiding the issue. Too often, large enterprises launch new products and business ideas that came straight out of R&D. When that happens, they pour money into an idea that's a solution in search of a problem.
Take Meta's huge investments in virtual reality and augmented reality technology—just shy of $24 billion in 2021 and 2022. Maybe the hefty expenditure will pay off one day, but, for now, even Meta's employees don't know what is a real use case for the Oculus VR headset. As is the case with many large companies, Meta is going to have a hard time turning around their strategy after betting so heavily in one direction. That's less of an issue for startups, which are more nimble and can shape-shift their product to fit a different solution—or they simply run out of money.
Read full article on Forbes.