Many businesses have experienced tremendous growth over the last five years due to strong execution. However, that alone won't get you to the next S-curve. To do so, Dev Patnaik explains in Forbes, you'll need a future-focused strategy that defines where to play and how to win next.
Looking back on the past five years, most corporate leaders are giving themselves a well-deserved pat on the back.
Many have skillfully ridden the pandemic-induced consumer spending surge and near zero interest rates to achieve growth milestones far more quickly than expected. Companies previously worth $500 million have joined the $1 billion club; $5 billion firms have broken through the $10 billion barrier.
As we approach year end, though, leadership teams are going into strategy sessions to figure out what's next for their business—and change is in the air. They know they can't keep doing the same things and expect the same results. Economic tailwinds have turned to headwinds with borrowing rates at two-decade highs and consumer spending running out of steam. S&P 500 companies just reported their worst earnings quarter since 2020.
In just the last week, I've had this conversation with three leaders, each in a different industry. Here's what's interesting: they know they need to do something different to engineer the next big S-curve, but they recognize that they have a vague idea of how.
Given the uncertainty ahead, leaders must take a step back and reassess their strategy. They need to identify and embrace new pathways to growth, and—just as importantly—be willing to sacrifice aspects of the business that may have worked in the past but which don't fit the future.
Getting From Here To There
Marshall Goldsmith addressed a similar concern in his bestselling book, What Got You Here Won't Get You There, in which he describes how leaders need to evolve as they climb the corporate ladder. The challenge today is broader and harder—it's one that calls on the whole company to evolve.
First, organizations must recognize what got them here. Much of the recent success has been achieved through strong execution. Companies from retailers to tech startups to groceries navigated the pandemic through operational excellence. They optimized supply chains, improved customer outreach, and figured out the right pricing.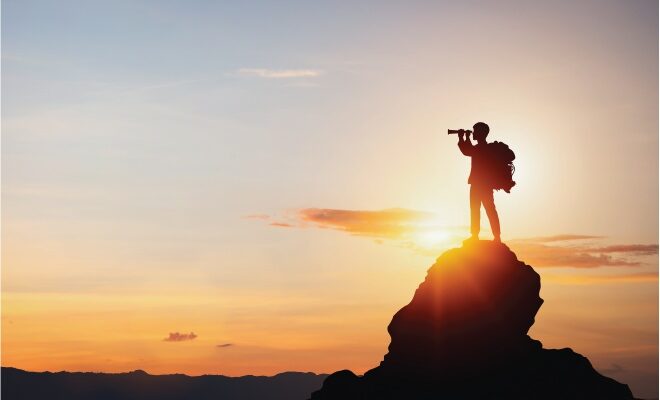 Oops! We could not locate your form.
Great execution is crucial—but you can't execute your way out of slower growth and uncertainty.
For that, you need a strategy to transform and reposition for the future. This doesn't mean starting from scratch. But developing a strategy requires sacrificing some of what got you "here" and adopting new approaches to get you "there."
Read full article on Forbes.